Eliminate Misuse and Abuse through Digital Checks
inHealth's Electronic Prescription is a fully integrated scalable solution purposely built for practitioners, pharmacies and providers. It features a paperless system that issues and manages prescriptions. inHealth's automated solution eliminates the manual prescription process, replacing it with a solution that increases medication adherence, reduces prescription misuses and enhances patient safety.
The manual prescription is a legacy process. inHealth's e-Prescription is an innovative solution that is integrated into EHR (Electronic Health Records) or EMR (Electronic Medical Records) systems, wherein practitioners can prescribe medicine using the solution, and all the patient needs is to go to the pharmacy and show their National ID.
Coupled with inHealth's PBM solution, inHealth's e-Prescription solution allows doctors to access insurance coverage details, and prescribe a drug that is covered by the insurance. This way, the patient can eliminate unnecessary financial loads. The solution can also give the doctor information on past prescription history, which helps reduce drug abuse and medical errors.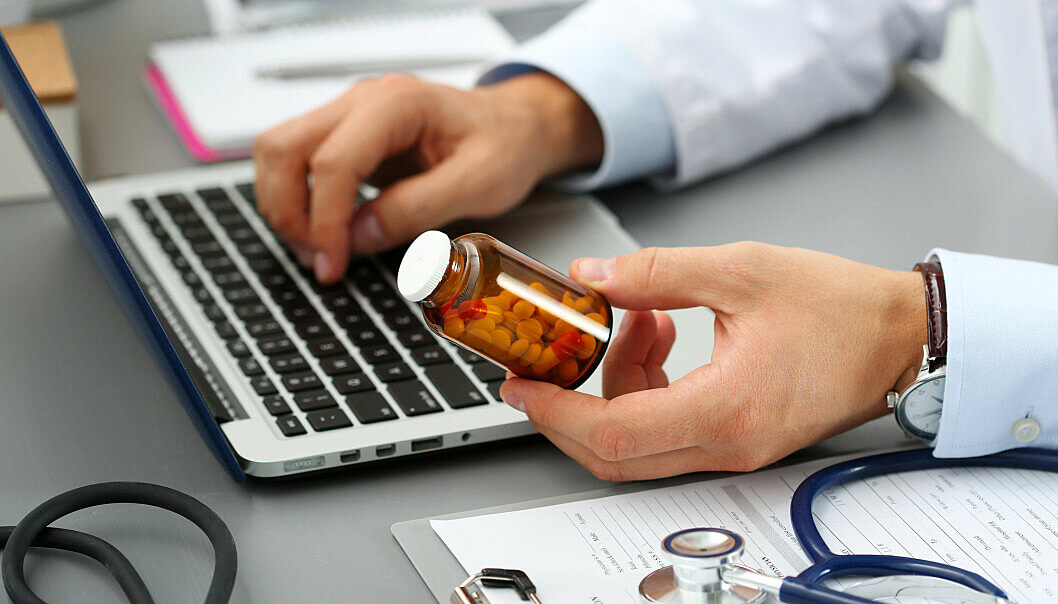 Millions of processed electronic prescriptions leverage the potential of inHealth's fully integrated electronic prescription solution to automate and accelerate your prescription journey.